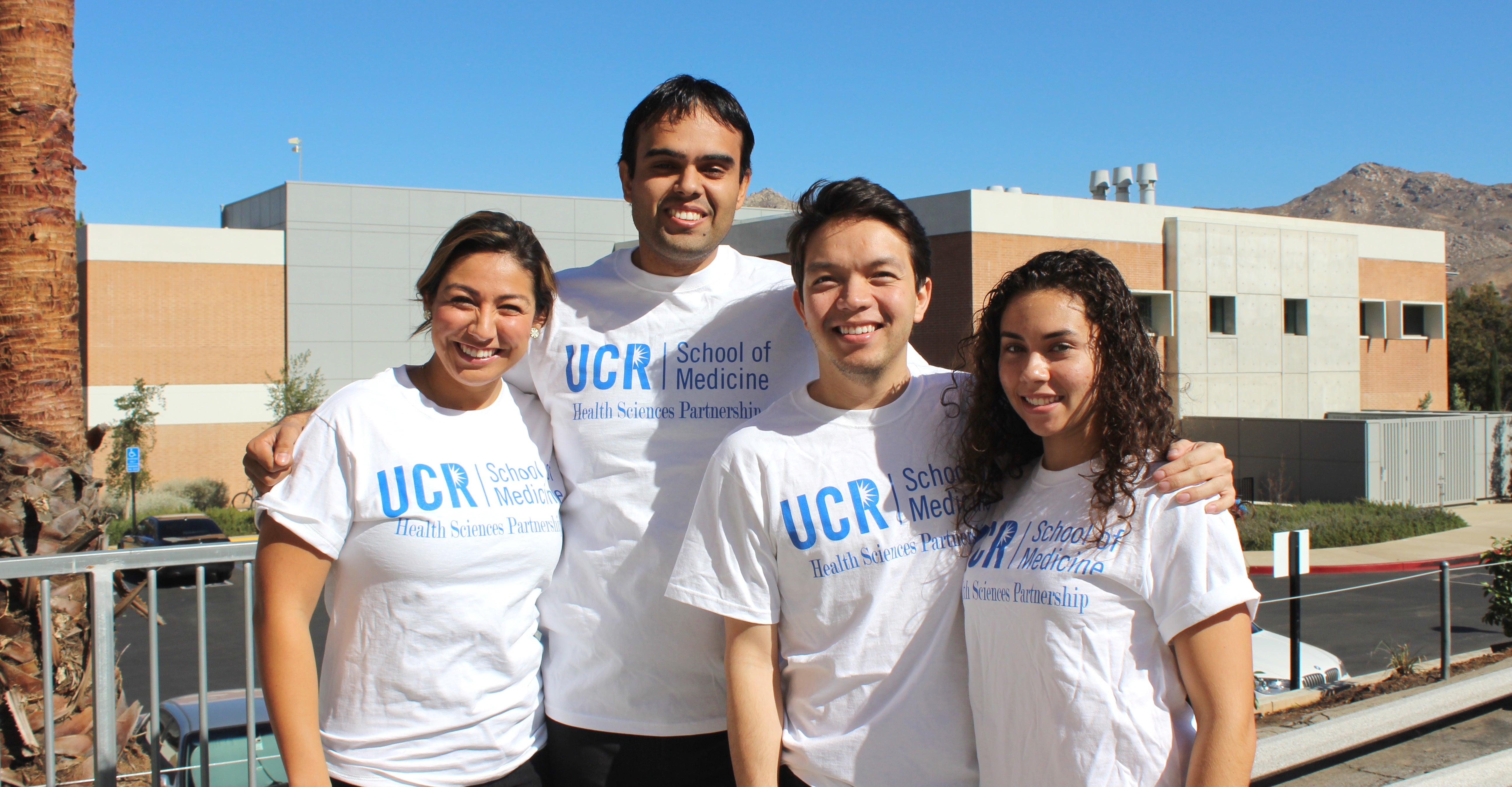 Advantages of the Health Science Partnership for Mentors
The Health Sciences Partnership program offers UCR students an opportunity to share their passion for science and health-related careers, and to help disadvantaged students discover that same feeling and develop higher aspirations of success.
Individuals who want to become mentors and returning mentors should contact Teresa Cofield at teresa.cofield@medsch.ucr.edu.
---
Schedule for Mentors
Mentor teams visit partners schools at least once per month from November through May. Topics vary depending on the needs of the partner school. Past topics have included:
Health career preparation
Professional development
Study skills
College admissions
Training Requirements for HSP Mentors
There is required training for new and returning mentors to start the year. Regular administrator meetings are held on the UCR campus with partner schools site directors and HSP staff. Student mentors participate in the second hour of the meeting which promotes regular communication with health academy teachers.
In addition, there is a planning session for future workshops.
What Past Mentors Have Said About Their Health Science Partnerships Experience
"I was personally in health academy and it reminded me of when college students came in talked to me and I wanted to do that as well. It gives me a sense of pride that I can do what other people have done for me."
"I have become a way better speaker. To slow down, and speak louder."
"Being out there in the community, going to these high schools and interacting with the students of the Inland Empire. Here at UCR we are really in an oasis. Having this outreach component where we go out to the community, to their school, broadens our perspective of the impact we can have. You just realize, wow, that was me, and what did I need at that age."